20 Best Communication Hacks: Influence and Persuade People
Communicate more effectively: learn from the best communicators in the world like Robbins, Sinek, Covey, Rosenberg etc., with quiz & script!
  more than 1.000 participants
free video lessons & course plan
20 Best Hacks
Online Course
1.5 hours video material
21 short & crisp video lessons
lifelong access

quiz with 15 questions


script for download as PDF



fast learning success
Argumentorik certificate incl.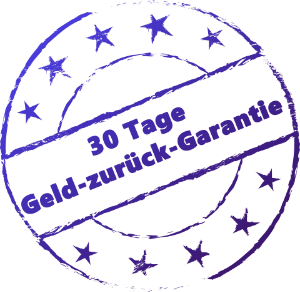 199€
The way you communicate with others and with yourself ultimately determines the quality of your life!. This online course helps you to convince people in 1:1 conversations and to build trust quickly.
In this course, I will share tips and tricks from the world's best current and past communicators in short and crisp video lessons including, but not limited to: Tony Robbins, Simon Sinek, Roger Fisher, William Ury, Stephen Covey, Marshal Rosenberg, but also by classical thinkers such as Plato, Aristotle and Schopenhauer.
Learn from an absolute rhetoric professional who has often been the audience favorite in the finals of major rhetoric competitions – and therefore knows exactly how to convince his counterpart. The nice thing about this course: The 20 communication tools can be used universally in every communication situation.
Who is this course aimed at?
anyone who wants to build trust quickly with people
anyone who doesn't know how to convince in a 1: 1 conversation
anyone who wants to control their emotions in heated conversation
anyone who doesn't get very far with arguments with the other party
anyone who cannot understand the other person well in conversation
20 Best Hacks
Online Course
1.5 hours video material
21 short & crisp video lessons
lifelong access

quiz with 15 questions


script for download as PDF



fast learning success
Argumentorik certificate incl.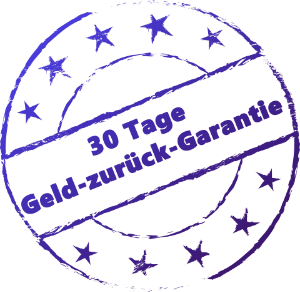 199€
Book this course
Wlad Jachtchenko is a multi-award-winning rhetoric expert, TOP speaker in Europe, author and sought-after business coach.
He has given lectures, trained and coached politicians, executives and employees of well-known companies such as Allianz, BMW, Pro7, Westwing, 3M and many others since 2007. Wlad will help you to increase your powers of persuasion and thereby make you more successful!

Why you should always be soft to the person?
Why you should first listen?
How to quickly establish a connection between you and your discussion partner?
How to capture attention in a dialogue?
Why you should use "reciprocity" in a conversation?
…and 15 other brilliant communication hacks from the best
20 best communication hacks: persuade and influence like a Pro
Lesson 1: Soft to the person, hard on the issue (Fisher/Ury) | preview
Lesson 2: Seek first to understand, then to be understood (Covey) | preview
Lesson 3: Rapport is created by a feeling of commonality (Robbins)
Lesson 4: Capture attention with storytelling (Simon Sinek)
Lesson 5: The principle of reciprocity (Robert Cialdini)
Lesson 6: Give honest and sincere appreciation (Dale Carnegie)
Lesson 7: Four ways of hearing a negative message (Rosenberg)
Lesson 8: The truth about inner communication
Lesson 9: The role of arguments and innate vanity (Schopenhauer)
Lesson 10: Watch out for rhetorical manipulation (Plato)
Lesson 11: Use simple language (Moliere)
Lesson 12: Question what the other person is saying (Brian Tracy)
Lesson 13: If the other refuses: Ask why not? (William Ury)
Lesson 14: The best persuasion tip (Aristotle)
Lesson 15: The power of because (Susan Langer)
Lesson 16: If your emotions heat up (Laurence J Peter)
Lesson 17: If the others emotions heat up
Lesson 18: The ultimate voice tip
Lesson 19: The ultimate body language tip
Lesson 20: The ultimate language tip
Lesson 21: Your next steps
"Worthwhile course! Why? It delivers on its promises to be a better 1:1 communicator. How? Learn from the best communicators. Instructor Wlad says: "The 20 communication hacks are easily adaptable in your everyday life." Try it yourself. The proof of the pudding is in eating it!"
– Ettienne V.
"Informative course. The instructor presented the topic well."
– Mary V.
"Good content! Short lectures – good tips. It's worth it!"
– Michael W.
"Nice online course! I watched already several courses from Wlad and I am always astonised about the presentation. He expresses himself precisely and eloquently. I could learn a lot – and will implement some of the hacks in my everyday life. Thanks, Wlad!"
– Sandra P.