Business
Trainings
Better internal communication among employees and better external communication with customers make your company more successful.
Rhetoric
Trainings
With rhetorical skills, your employees increase their impact on the audience and improve their communication skills!
We offer in-house trainings for companies: leadership training, negotiation training, sales training, employee development, and efficiency training.
We adapt each training to the specific needs of your company. The motto of our high-profile business trainer Wladislav Jachtchenko is: '20% theory — 80% practice'!
Theoretical knowledge is conveyed in an understandable way to your employees and immediately practiced in special exercises, role plays and cases tailored to your company needs. Select now down below the business training you prefer!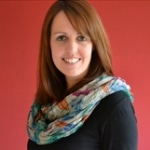 Maren A.
Global Head of SEM at trivago GmbH
"I liked the two days of in-house training very much. Through honest feedback (really good!) it has become very clear that we all still have a lot to learn about communication and especially presentations. We now know what we need to improve and what we should pay attention to while presenting. I also found it very interesting that we are doing so much wrong with the content: I was not aware of that at all! It is now easier for me to concentrate on the essentials again. The addition of the online training is great. Many Thanks!"
Sebastian H.
Management Consultant at Ernst & Young
"The training was very professional and the coach was very well prepared. I was surprised how much content was conveyed. Overall, the mixture of theory, practice and the inclusion of the group was perfectly balanced. My expectations were fully met."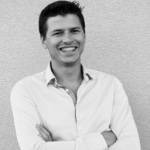 Franz-Josef K.
Consultant Business Intelligence at ZPARTNER
"The expectations were fully met. Feedback helped me personally. The Training was very well received by the participants."
We offer first-class rhetoric trainings (in-house) for the communicative training of your employees and teams: the 2-day public speaking course, our presentation skills training, the training of quick-wittedness, our argumentation training, the conflict management training and last but not least our 1-day communications training.
This can be about holding a PowerPoint presentation, conflict management within the team, stringent argumentation or quick-witted answers in customer discussions: your employees use rhetorical skills to increase their impact on the audience and improve their communication skills. With the help of our rhetoric trainings already visible after one day!
It is not for nothing that 94% of our former participants would recommend the communication training they attended. Our rhetoric trainers are among the best speakers and communication professionals in Europe and guarantee the highest quality in communication and training. Select now down below the rhetoric training you prefer!
Andre W.
Managing Director at KGAL International AG
"Good focus on the essential theory and strong emphasis on practice. Excellent training."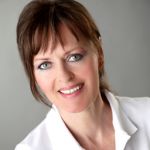 Rosa Maria E.
Self-employed Physiotherapist Erlenberg Physio Praxis Kolbermoor
"I liked the seminar a lot. Entertaining exercises. I think I'll be able to implement a lot of that in my business life!"
Andrea K.
Self-employed
"Very competent and friendly presentation. For me, the training was a pleasant challenge that I was able to master. Thanks a lot for this!"